LANDLORDS!
Request a FREE
Rental Valuation
14 Hints & Tips for Landlords

Tip 1.
CHOOSE YOUR TENANTS VERY CAREFULLY
We firmly believe the single most important aspect of letting a property successfully is finding a good quality tenant. Surprisingly a good number of amateur landlords continue to rent their properties to tenants who have not been referenced properly causing on-going headaches such as rent arrears or even damage to the property.
When considering who to let your property to there are a number of important checks you should make. These include rigorous credit and reference checks. By conducting detailed checks on an applicant's history you can build a strong picture of their likely-hood to both pay rent on time and also look after your property as you wish. We also recommend carrying out a visit of the applicant's current home to determine how they look after their present property.

Tip 2.
KNOW YOUR TARGET MARKET
Whether you are a new or seasoned landlord it is important to understand your target market. The main areas to consider include the size of property you are offering and ultimately the location with important factors such as school catchment playing an important part. These factors will ultimately determine who rents the property and the rental price people are prepared to pay.
Once you know your target market you can go to work on matching the quality of fittings in your property with the expectations of your target tenants making letting your property much simpler.
Remember that tenants likes and dislikes can change over time and it is important to continuously monitor this in an effort to ensure your property always has your target tenant in mind.

Tip 3.
PREPARE YOUR PROPERTY
Decoration – We always recommend that landlords decorate neutrally throughout. Whilst feature walls look great they are not to everyone's taste. It is far better to appeal to the widest possible audience in order to help secure the best possible tenant.
Gardens – We suggest gardens are kept as low maintenance as possible to help tenants keep on top of them. Should you have a very established garden that requires a good deal of maintenance we recommend you consider employing a local gardener so that it does not become overbearing and result in the tenant struggling to keep on top of it.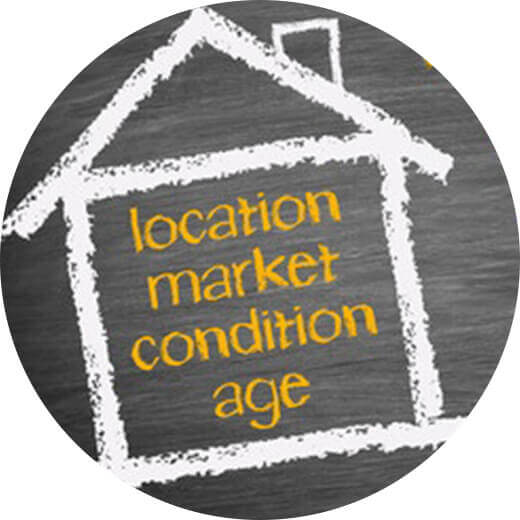 Tip 4.
SET A REALISTIC RENTAL VALUE
There are three factors that determine the ultimate rental value of any property. These are Size, Condition and Location. Size matters as everyone has a fairly fixed idea of the maximum size of property they need and generally will not pay for unused space.
The condition is important as there are always competing properties on the market and tenants have become more savvy in recent years as renting has become more main stream in the UK.
Perhaps the most important factor is location. This is extremely important for a number of reasons. These include people wanting to ensure their children are in their preferred school catchment area. Other reasons include wanting to live close to existing family and friends and in close proximity to transport links for work.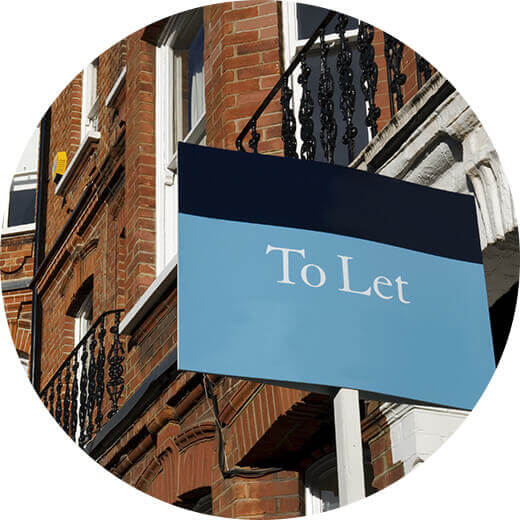 Tip 5.
ADVERTISE TO THE WIDEST TENANT AUDIENCE POSSIBLE
There can be no doubt that advertising a property to let has become more competitive in recent years. This is due mainly to an expanding number of Buy to Let properties coming onto the market as a result of lenders meeting landlord demand. We have also seen an on-going decline in local newspaper advertising as circulations have slumped due to the internet now accounting for the majority of property related searches.
As a result, advertising a property to let is now becoming more of a skill. Gone are the days of simply booking a lineage ad and waiting for the phone to ring. The chances are that if this is your main route to advertising your property you are only attracting approximately 10% of the available tenant market.
By promoting your property on the internet on leading property websites such as Rightmove.co.uk, Zoopla.co.uk and FindaProperty.co.uk you will gain access to the widest tenant audience possible and have the opportunity to choose who to let your property to.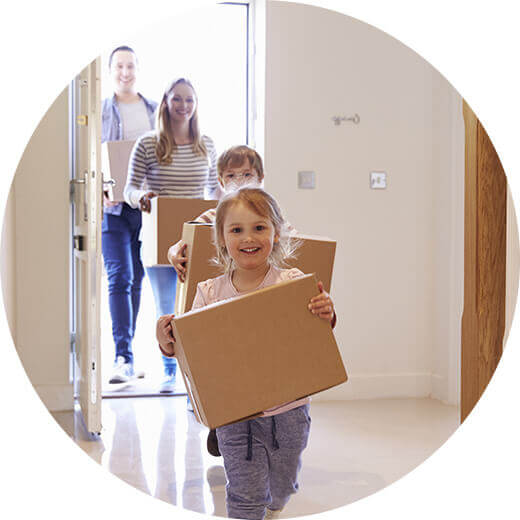 Tip 6.
SHOULD YOU LET FURNISH OR UNFURNISHED?
Landlords are often confused over whether to let their property furnished or unfurnished. What we say is that this will ultimately depend on who your target tenant is likely to be.
For example, if you are looking to let a four bedroom detached family home then it is unlikely that your tenants are going to need the property to be furnished as they will probably have their own furniture. However, if the property is in one of the most desirable locations and the tenants are moving to England on a work secondment then they are likely to need the property furnished as they are unlikely to ship all of their furniture.
If you are offering a property on a room share basis to either young professionals or students it is highly likely your target tenants are going to want a basic level of furniture provided in order that they can simply move in and start their new life.
If you decide to provide any white goods you will need to maintain these on behalf of your tenants unless it is written otherwise in your tenancy agreement.
Remember, if you are providing any soft furnishings these will need to comply with the latest Fire Safety guidelines and as a landlord you will be responsible for their upkeep.

Tip 7.
MAINTAIN AN INVENTORY
An inventory is a vital document that sets out both the condition of the property and all fixtures and fittings. It is a record that is referred to during periodic inspections of the property to cross reference items and for the final check out on the day your tenant eventually moves out. All of our inventories are typewritten and also carry photographs clearly illustrating the condition at the time of check in. Any discrepancy that is discovered later on can easily be verified with the ability to withhold monies from the initial deposit save for fair wear and tear.

Tip 8.
FOSTER GOOD RELATIONS WITH YOUR TENANT
Relationships with tenants are often overlooked by landlords and undervalued in our experience. Our experience shows that often the key to a long-term and successful let is the relationship between landlord, tenant and letting agent. Get this right and you could secure a tenant for many years to come. Get it wrong and you could find yourself lumbered with a difficult tenant who digs their heels in and causes on-going headaches.
As a landlord you should start as you mean to go on. This means acknowledging the fact that property is like any other business and as such has customers at the centre of it. By looking after your customer you can help secure an income for many years to come. You will also find it easier to negotiate any potential rental arrears, rent reviews, set tenant viewings in the event that your tenant serves notice to leave and obtain help with contractor appointments.

Tip 9.
PREPARE AN INFORMATION FOLDER
It is often a good idea to put together an information folder for your new tenants. The folder can include items such as instructions for all appliances as well as contact numbers for plumbers, electricians, utility providers, doctors and local council offices.

Tip 10.
RESOLVE MAINTENANCE & REPAIRS PROMPTLY
As a landlord you will come across maintenance and repairs that need to take place and it is important to always work to resolve these as quickly as possible so as to avoid becoming a bigger issue for your tenant. Should these not be resolved quickly they can result in unhappy tenants who will eventually serve notice to leave the property.
We recommend building a 'rainy day' fund so that any surprises can be dealt with immediately and not put off owing to a lack of funds.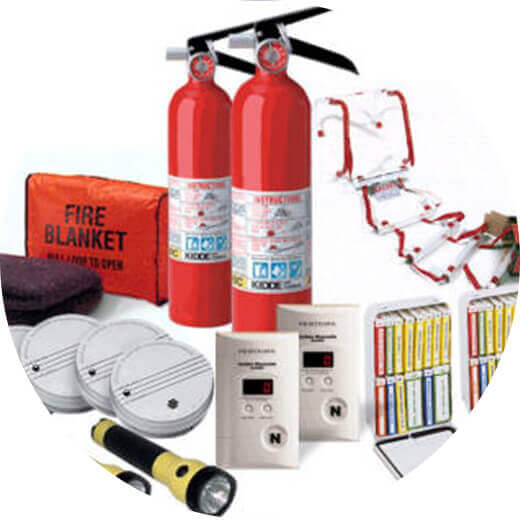 Tip 11.
REMEMBER ALL SAFETY MATTERS
There is a growing list of legislation governing landlords. These include Gas, Electrical and Fire Safety. Both Gas and Fire legislation require that all landlords adhere to strict rules when letting property. All properties must have a valid Gas Safety Certificate throughout the term of a tenancy. For all properties with soft furnishings provided by the landlord the furniture must comply with Fire Safety rules.

Tip 12.
ENSURE SUFFICIENT INSURANCE COVER IS IN PLACE
In addition to your standard buildings insurance make sure you have sufficient cover in place for "Injury to people residing in or visiting the premises".

Tip 13.
KEEP ACCURATE RECORDS
As a landlord we strongly recommend that you keep accurate records of all income and expenditure. Be careful to hold separate files for each property so that you can easily access records for both yourself and in the event that any authority may want proof of a transaction or certificate. Remember HMRC are able to request records of up to 7 years.
You will also need to hold accurate records regarding all rental payments, deposit payments, tenancy agreements, insurance policies and appliance warranties.

Being a landlord involves keeping up with a growing number of issues. Consider joining a landlord association such as the National Landlords Association. For an annual fee you can obtain access to impartial advice on all matters relating to letting residential property. This can prove invaluable as you will undoubtably have many questions.