LANDLORDS!
Request a FREE
Rental Valuation
Everything you need to know about
Selective Licensing in Nottingham.
Buy To Let property investment in Nottinghamshire isn't getting any easier. Local councils continue to crack down on rogue landlords, but unfortunately even the most compliant of landlords are being hit with new policies that are making life very difficult indeed.
On 01 August 2018 Nottingham City Council introduced a licensing scheme covering over 30,000 rental properties. In essence, landlords with property under the remit of Nottingham City Council may now be required to obtain a licence in order to continue letting to tenants. Shortly after this, on 01 September 2018, Gedling Borough Council also introduced a scheme covering the Netherfield area.
Penalty notices of up to £30,000, unlimited fines and 12 month rent repayment orders could face those who don't comply. So read on as we give a summary of what you need to know about selective licensing.
What is Selective Licensing?
The notion of obtaining a licence for rental property in England has been around for some time. UK Government introduced licensing as a means of being able to control and improve standards across the private rental sector. Up until very recently however, only the more unique properties required a licence. These included Houses of Multiple Occupation (HMO) and converted blocks of flats which did not meet 1991 Building Regulations.
The concept of Selective licensing was introduced in 2006 as a means allowing local councils to tackle rogue landlords in areas that they feel were being neglected. The idea behind the scheme was that by controlling rental properties in certain areas, bad landlords could be identified and prosecuted. Fast forward 10 years and despite controversy over the effectiveness of selective licensing schemes, many more councils appear to be introducing them at differing levels.
Nottingham City Council & Gedling Borough Council have reported – and claim to have proven – that too many rental properties are being let out in sub-standard conditions. Evidence presented by both councils subsequently led to approval by secretary of state for the schemes to be implemented, and this in turn led to the rollout of both licensing schemes in 2018. Nottingham City have implemented the scheme for most properties within their remit, whilst Gedling Borough have focussed on the Netherfield ward only. Landlords can check whether or not their rental property requires a licence by clicking here (Nottingham City) or here (Gedling Borough).

One thing made very clear by both councils is that obtaining a licence is non-negotiable. Sanctions have been put in place to identify unlicensed properties and prosecute those who fail to get the licence. Additional staff have been taken on by both organisations as a means of cracking down, with licence application fees earmarked to cover the costs of these additional enforcement activities.
The deadline has passed – what can I do?
It's fair to say that promotion of the licensing schemes has been somewhat ineffective, and with many landlords living a number of miles from their rental property it's understandable that some will simply not know about selective licensing.
If you have not yet submitted a licence application but are required to do so then not all is lost. We still regularly come into contact with landlords who had no idea the scheme existed, and through our contacts within the local councils we have been able to successfully negotiate and submit licence applications with no further action having been taken.

Submitting a licence application
The first step in obtaining a licence is to submit an application to the council. This is an online process (an additional fee can be paid to submit a paper application) and one that can be very time consuming. Aside from answering questions about the property, landlords are required to submit a plethora of other information and documents to prove that they are a 'fit and proper' person. These documents include a DBS criminal record check, various safety certificates, insurance policy documents, room measurements and mortgage details.
Each licence application requests further details on three key persons related the management of the property. These are as follows:
1. Owner – the legal owner of the property. Can be a company and is not held responsible for adhering to the licence conditions.
2. Manager – the persons / company managing the property. Answers to the licence holder and shares responsibility over the conditions of the licence having been upheld. The manager must be UK based.
3. Licence Holder – the persons / company responsible for upholding all conditions of the licence and ensuring compliance throughout. The licence holder shoulders the burden of responsibility for all involved and therefore must be vigilant and organised in the management and up-keep of the property. The licence holder must be UK based.
Upon submitting the licence application an initial fee of £460.00 / £360.00 (Nottingham City) or £475.00 / £360.00 (Gedling Borough) is payable. Note that the lower cost applies to landlords who have been accredited via DASH or UNIPOL.
The council will review the licence application and may wish to visit the property to carry out an inspection. Once they are satisfied with the full application a draft licence will be issued, at which point a second fee is payable of £320.00 / £120.00 (Nottingham) or £165.00 / £130.00 (Gedling). The full and final licence will subsequently be issued and then remain in place for a period of 5 years or until expiry of the licensing scheme (whichever happens first).
What happens once a licence is granted?
Whilst many landlords think that the hard work is done once the licence has been granted, this is far from the case. With no less than 35 separate licence conditions to adhere to, becoming the licence holder is very much an ongoing concern.
Conditions of the licence include some unusual measures too. Timelines on how quickly repairs are carried out, how tenants rubbish is dealt with and rules on tackling anti-social behaviour all play a part in the ongoing management for the licence holder. A clear audit trail and organised records are a must. Aside from this, licence holders are required to undertake regular property related training as a means of proving that they are knowledgeable enough to manage a property compliantly.
Those who do not comply with the licence conditions are at risk of losing the licence, being fined and having rent repayment or banning orders enforced upon them. In essence, landlords simply cannot afford to forget about their properties once the licence has been granted.
How can
Slater & Brandley

help?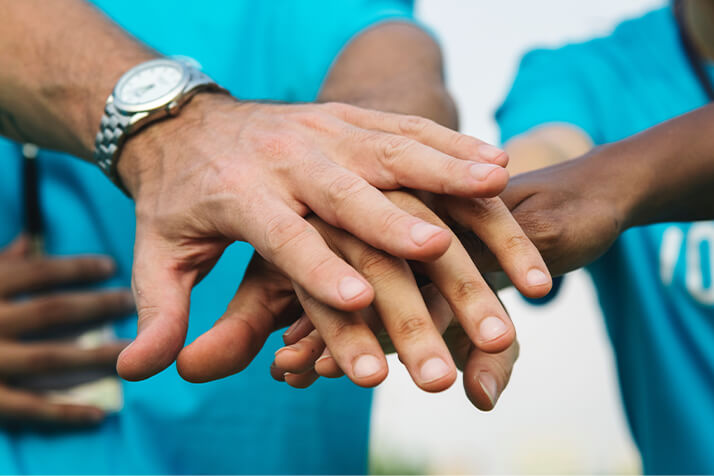 We have had clarification that for landlords who wish to pass on the burden of responsibility we can act as both the Licence Holder and Manager. To that end, we have created a new product aimed specifically at landlords who require a Selective Licence.
Note: The services below apply to new or existing clients that choose to take up our Full Management service only:
Submission of licence application: £150.00 (Inc VAT)
We will complete and submit the full licence application to Nottingham City Council / Gedling Borough Council on your behalf. This is based on all relevant information having been provided to us including any safety certificates (we can assist you in obtaining these if required). We will also require up-front payment of the council's licence submission fee in order to pay this as part of the process.
Submission of the licence application includes responding to any queries made by the council and ensuring accuracy as part of the submission. Landlords who have submitted a licence application in the past will know that this can be a very time consuming task.
Licence Holder & Full Management Service:
Additional 2% + VAT management fee (current clients) or
12% + VAT management fee (new clients).
This will involve us becoming the Licence Holder and Manager on your behalf, thus absolving you of all responsibilities under the licence. You will remain named as the owner of the property but the burden of responsibility will fall upon us.
What does this mean for you?
No requirement to undertake regular training.

No DBS check required (saving you time and money).

No need to worry about safety certificates being renewed – we will do this for you.

Full audit trail for maintenance visits, check in, check out and inspections.

No need to worry about accidentally breaching the licence conditions.

No laborious paperwork – we have all of the necessary processes and paperwork in place.

No further obligations under the licence – these all fall onto us.

No requirement to deal with the council – no more sitting on hold for hours!

Everything else that comes with our market leading Full Management service.
*Note that if you wish to revert to becoming the licence holder at any point during the licence period you will be required to submit a new application to the council.
1. Take action now. If your property requires a licence then it's only a matter of time before the council catch up with you.
2. Call us on 0115 981 9651 and ask for Will Brandley if you require further information on Selective Licensing or our Full Management service.
Alternatively, feel free to submit your details below and we will be more than happy to give you a call.