Here are our 10 Top Tips tips for refurbishing a rental property.
If you have recently purchased a property that you intend to let out but acknowledge it needs some work doing beforehand, then follow our 10 Top Tips below. These have been tried and tested to ensure you get the best results out of your refurbishment. It will also help you to find good quality tenants at the highest possible rental figure.
10 Top Tips for refurbishing property
1. Make your money when you buy. Naturally the first step in your refurbishment success is to buy your property at the right price in the first place. Knowing your numbers is key. It's often said that if you don't feel cheeky when putting in your offer, then it isn't low enough! Remember, you can always work your way up if the offer isn't accepted initially.
2. Calculate the cost of refurbishing works. Again, this will be vital to your success. Every penny spent over your initial budget will mean a reduction in your overall yield or 'return on investment'. It is important to ensure that you calculate your costs correctly from the start. Don't forget to add 20% as a contingency to cover any unknowns. We recommend using a spreadsheet for this which would ultimately become a template for all of your future refurbishments. Don't forget to factor in additional costs if you instruct a builder to project manage the works for you (this typically comes to around 10% of the total cost).
3. Create the perfect finish. This is perhaps the most important factor, but often an overlooked aspect of refurbishing a property for tenants. A lick of magnolia paint and cheap carpets simply does not cut it with today's market. As more rental properties come to market in the UK, tenants have more choice and will very quickly pick up on a 'cheap' refurbishment. So remove any woodchip from the walls, throw away your magnolia paint and put some underlay beneath the carpets.
A smooth, clean and warm feel are key to ensuring you let your property quickly. However this doesn't mean having to splash out on farrow and ball colours and porcelanosa tiles! You should still take care in the materials you use to ensure you remain "on trend" to secure a quick let. Looking for inspiration? Head over to Rightmove and look for properties showing as 'let agreed' at your target rental value. You will often find that these have the highest finishes
4. Don't just do the work yourself. Unless you are multi-skilled and qualified tradesmen you are better leaving this to the professionals. We regularly see DIY refurbishments that despite being completed with the best intentions, are just not up to standard. Out of all of our 10 Top Tips tips for refurbishing property – this is one you really need to be careful of. It is very likely that you will end up having to re-do the works but in a much shorter time frame than if it had been done by a professional in the first place.
5. Focus on the smaller details. Anything that your tenant will touch or see at immediate eye level should be made special. In most cases this includes sockets, light switches and cupboards. Spend a little more and get chrome switches instead of boring, standard white fittings. Put some soft close fittings on your kitchen doors and drawers. These are incredibly cheap things to do but give a much higher quality feel.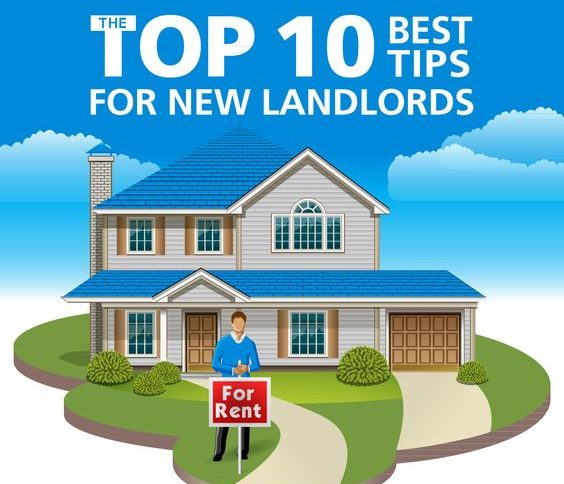 6. Use mirrors to manipulate space. Mirrors positioned in the correct places can make rooms feel much bigger. Utilise this where required but don't go crazy.
7. Furnishing? Buy furniture that suits the space. If your refurbishing a rental property then don't try and furnish it with a 20 year old sofa, unless of course it makes a statement. This will bring the whole appeal down. Decent furniture can now be purchased at very reasonable prices and many online retailers can deliver – and even assemble – very quickly too.  Furniture is just as important as decor, so think about this carefully and don't be scared to spend a little more for something nice
8. Window seal gone? Condensation within double glazed window panes can ruin the feel of a whole room. Get it fixed!
9. Clean your property. This is often the one that people just 'forget' to do. It is no good refurbishing a rental property and then expecting tenants to walk through dust on a viewing. Get the property cleaned throughout before marketing it. You may need to do this several times to fully eradicate the dust, depending on how much work has been done to the property. However this really does make a huge difference and often requires little outlay and effort.
10. Obtain the relevant safety certificates and building regulations approval where required. This is the final piece of the puzzle. It is really imperative, not only for the rental of your property but also if you ever decide to sell the property in the future.
It goes without saying that when it comes to property refurbishment in Nottingham, you really do get out what you put in. As an Award Winning Independent letting agents, we see the full spectrum of property types on a daily basis. This is why we wanted to share our refurbishing property – 10 Top Tips with you. You can find out more here. We see what lets quickly and can immediately pick out issues which will put off potential tenants.
Looking for someone to project manage your rental property refurbishment project?
Did you know that we offer a refurbishment project management service? With a vast database of quality local tradesmen across Nottingham, we can ensure to provide you with the perfect finish on your rental property. We guarantee that with our experience and knowledge of refurbishing property, you will find tenants quickly and at the best possible rental figure.
Call us today on 0115 981 9651 to find out more.
Has this article been helpful? Let us know by leaving a comment below.